About event
About our event
Networking and knowledge sharing breakfast in the very heart of Brussels. Join us for presentations and case studies about innovations that enable the insurance sector to elevate the customer-broker-insurer relationship to the next level. The event is dedicated to business and IT experts from the insurance sector and is free to attend for all insurance companies' representatives.
What can you expect?
Half a day of exciting presentations and innovative case studies
Selected once again by Decavi for their special issue of "La lettre Decavi"
Sharing thoughts and ideas in an informal setting
Meeting insurance-experts and getting their strategic industry insights that affect your ROI
Closing off the session with a networking lunch
Previous edition
The 2018 edition of the Comarch Insurance Breakfast focused on « Customer Centricity though Innovation : A Battle fought on Different Fronts. » The agenda consisted of speakers from Ensur, Generali and Comarch. The agenda had a mix of topics such as: customer experience, the digital revolution, client cases and artificial intelligence in the insurance sector.

The event took place on Friday the 26th of October in the magnificent Maison Grand-Place in the very heart of Europe. It is already the fifth edition of this Comarch event which has as a goal to share thoughts and ideas in an informal setting.

As every year, Decavi will summarize the topics and create a special edition of the Decavi Letter. This letter will be published at the beginning of 2019. Keep an eye on our website and Comarch Benelux LinkedIn channel to get a free copy!

Bellow you can find a couple of pictures from the last edition.
Agenda
Event local time
The event is in your time zone
Event local time
My local time
Place
Brussels

Maison Grand-PlaceGrand Place 19Brussels
No results found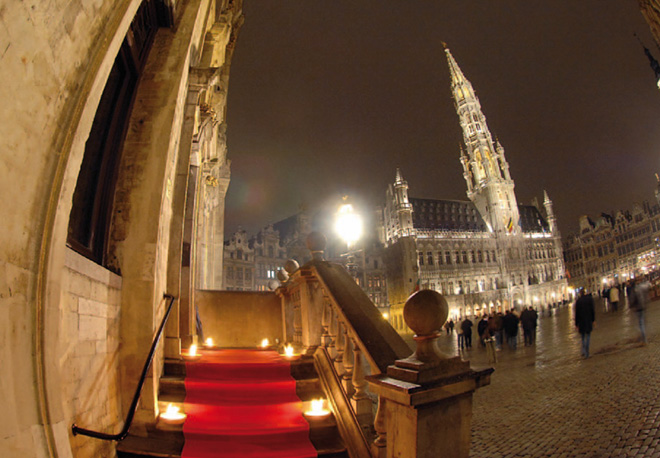 Brussels

Maison Grand-PlaceGrand Place 19Brussels

<![CDATA[ XXXXXXXXXXXXXXX ]]>