About the webinar
Over the past two years, many companies have experienced an unprecedented level of supply chain disruptions. On the 30th of November, our expert will explore the strategies and actions that can be taken by companies to improve their supply chain resilience and visibility, and mitigate the risk of future disruptions. You will also learn how vital it is to have a fast, transparent and efficient supply chain processes by using digital technologies, automating and monitoring supply chain flows in real-time with a tailored EDI portal.
Agenda
Event local time
The event is in your time zone
Event local time
My local time
Speaker
Vince Cirillo

Business Solutions Manager EDI and E-Invoicing

Vince leads global EDI and E-invoicing solutions at Comarch, drawing on his extensive experience in the supply chain and automotive industry in several countries. He has developed a passion for enabling digital business.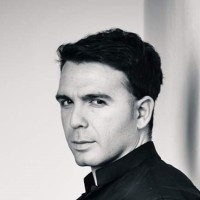 Vince Cirillo

Business Solutions Manager EDI and E-Invoicing

Vince leads global EDI and E-invoicing solutions at Comarch, drawing on his extensive experience in the supply chain and automotive industry in several countries. He has developed a passion for enabling digital business.

<![CDATA[ XXXXXXXXXXXXXXX ]]>