About event
WHY ATTEND
Two full days of eye-opening presentations revealing new market trends and predictions for the future of business automation


A social forum for exchanging ideas regarding the latest technological advancements and their practical use for achieving better business results


An exciting line-up of guest speakers


A one-of-a-kind opportunity to connect with other customer experience innovators


Anticipated attendance of around 200 professionals representing the telecom, retail, travel, oil&gas, financial services and other industries from all around the world


Free to attend for Comarch customers
PRESENTATIONS
Day 1
Download
Day 2 - Telecommunication track
Download
Day 2 - Loyalty track
Download
Day 2 - Banking track
Download
Day 2 - Insurance track
Download
Gallery
Contact us
Contact for Loyalty Customers:
Iwona.Koperska@comarch.com
Contact for Finance Customers: 
Monika.Dziurdzia@comarch.com
Contact for Telco Customers:
Anna.Cyganik@comarch.com
Agenda
Event local time
The event is in your time zone
Event local time
My local time
Speakers
Janusz J. Filipiak

Comarch Inc. CEO & R&D Director

Martha Bennett

VP, Principal Analyst Serving CIO Professionals, Forrester Research

TONY CICCARELLA

Transformation Manager, AXA Luxembourg

Adrian Korczyński

Director of Cyber Security Division, Comarch

Luca Monti

Head of 5G & IoT, Wind Tre

Dr. Marcus Hacke

Founder & Managing Director, ngena GmbH

Shivaraja Gowda

Head of Business IT & Processes, ngena GmbH

Ekaterina Kulakova

Head of OSS and Technical Analysis, OJSC MegaFon

Konstantin Mazik

Head of Network Monitoring and Inventory Systems Department, OJSC MegaFon

Jonathan Simpkins

Senior Manager Wealth & Asset Management, Ernst & Young LLP

Kim Hardaker

Head of Etihad Guest at Etihad Airways

Christopher Calvocoressi

Manager Wealth and Asset Management, Ernst & Young LLP

Suryaveer Singh

Head of Loyalty at ENOC

Ilse Caers

Retail Digital Manager – Q8 NWE

Nevine Baracat

Chef de service – Marketing relationnel et promotions

Dara Connolly

Business Data Analyst, Aer Lingus

Andrzej Przewięźlikowski

Vice President, Director of Financial Services Division

Tomasz Czech

Head of R&D, Comarch

Bartosz Demczuk

Consulting Director, Middle East, Asia

Szymon Uczciwek

Head of FSM Business Unit

Radosław Kotewicz

Head of Comarch IoT Technical Pre-sales department

Michał Kaszuba

Business Solutions Manager at Comarch Technologies

Małgorzata Moderacka

Product Manager Comarch Digital Insurance

Przemyslaw (Prem) Drzymala

Executive Vice President of Global Sales EMEA, Financial Services Sector at Comarch

Michał Pawlik

Co-Founder and CEO of SMEO

Marcin Dąbrowski

Director of the Telecommunications Business Unit

Wojciech Martyniak

M2M/IoT Product Manager

Aleksandra Lisińska

Product Manager CEE, Konsulting ERP

Sławomir Wójcik

Product Manager of Comarch Wealth Management platform

Łukasz Słoniewski

Consulting Director Europe, Comarch

Bartosz Pampuch

Vice-President, Comarch Healthcare

Kazimierz Cięciak

Consulting Director, Comarch Healthcare

Maciej Sałata

Consulting Director, SME & Corporate Banking, Comarch

Piotr Kozłowski

VP Consulting, Airline/Travel Loyalty

Monika Kukla

Business Solutions Consultant at Comarch Healthcare

Rajmund Zieliński

IAA Product Manager

Paolo Scaramuzzino

Business Technology Strategist and Innovator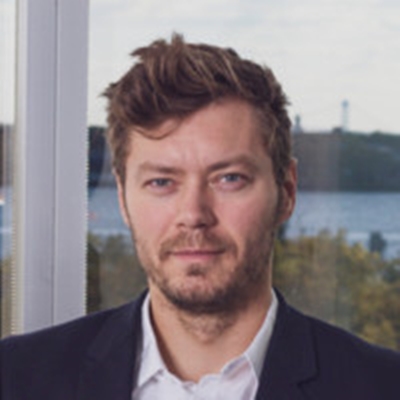 Janusz J. Filipiak
Comarch Inc. CEO & R&D Director
Jerry has been with company for 12 years. During his career with Comarch he has held multiple positions throughout the business. Currently, he is involved in growing Comarch's US presence, as the Region Manager for both North and South America. Jerry holds a Master of Engineering degree in Computer Science from Cornell University in the area of AI and ML, as well as a B.S. in Computer Science from Virginia Tech's College of Engineering. As the Chairman of the XaaS Architecture Board he oversees the strategic technology drive of over 4,500 engineers at Comarch.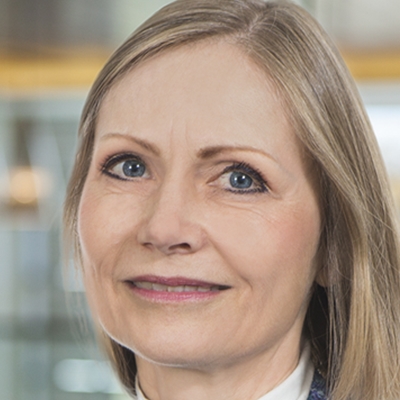 Martha Bennett
VP, Principal Analyst Serving CIO Professionals, Forrester Research
Martha serves CIOs and other tech leaders, helping them understand the impact of emerging technologies on their business. Martha provides in-depth coverage of blockchain technology and business intelligence (BI), as well as analytics and artificial intelligence at a strategic level. In her blockchain research, Martha focuses on demystifying this emerging technology, helping CIOs and strategy teams identify appropriate use cases and navigate the broad ecosystem of startups and established providers offering software and services. In her BI research, Martha analyzes the effect of emerging technologies and business pressures on the way BI capabilities are managed and delivered, and she helps CIOs and their business partners develop data and analytics strategies fit for the digital age.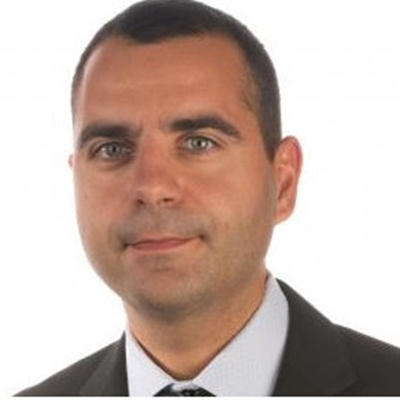 TONY CICCARELLA
Transformation Manager, AXA Luxembourg
Actual Transformation Manager at AXA Luxembourg, Tony has a strong background in Business process and IT Strategy. Before joining AXA Luxembourg in 2016, he has been working for ArcelorMittal in operational reseach and then he worked 10 years as a Program Manager and Enterprise Architect at Swiss Life International in Luxembourg. Furthermore, his entrepreneur mindset brought him to become the founder and Co-founder of several startups. Finally Tony has played a key role in the involvement of our cooperation with AXA Luxembourg these past years.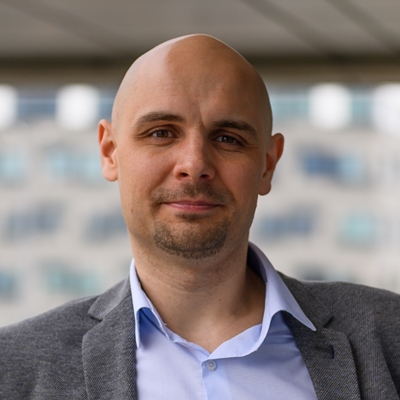 Adrian Korczyński
Director of Cyber Security Division, Comarch
Adrian is a Cyber-Security Professional with 14 years of experience. Started as a developer, he designed and created systems for encryption, identity management, authentication and privileged session management. Throughout the years he successfully delivered solutions for banking, telecommunications, public and healthcare sectors. His fields of expertise cover software, hardware, IT-architecture, networking and management. He has been promoted numerous times, today he is a director of Business Unit, dedicated to delivering cyber security solutions and services across the globe.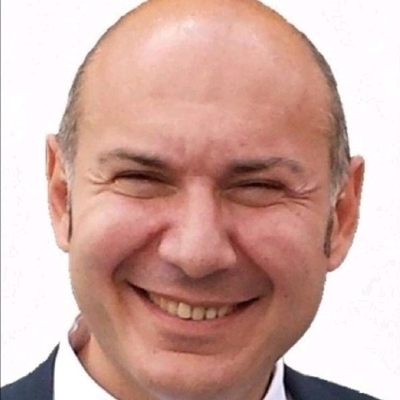 Luca Monti
Head of 5G & IoT, Wind Tre
Luca Monti is Head of 5G & IoT in Wind Tre, a key Company in the Italian Telco market. Luca has been working in the Company since 1998 with growing responsibilities in Engineering, Commercial (both National and International Wholesale) and Project Management of cross-functional projects. Before Wind Tre, he worked for 3 years in the start-up of Omnitel Pronto Italia (now Vodafone Italy). Luca holds a degree in Electronic Engineering from Politecnico di Milano.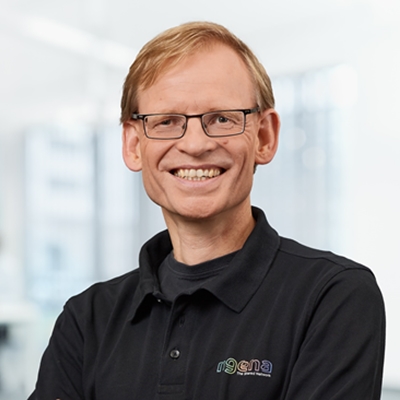 Dr. Marcus Hacke
Founder & Managing Director, ngena GmbH
Marcus developed the idea and concept behind ngena, and has been the company's Managing Director since its formation in February 2016. From 2004 until then, he worked at Deutsche Telekom Group where he held several managerial positions in Sales, Delivery and Product Management. In these roles, his responsibilities included global provisioning and operations of telecommunications solutions, as well as the development of a global IT portfolio. Before joining Deutsche Telekom, Marcus spent seven years as a business consultant with McKinsey & Company, focusing on the IT and telecommunications industries. Marcus holds a doctorate in physics, and recently won the Network Transformation Awards 2018 for "Individual Achievements" for his contribution to the ongoing global network transformation process and his achievements in the SDN world.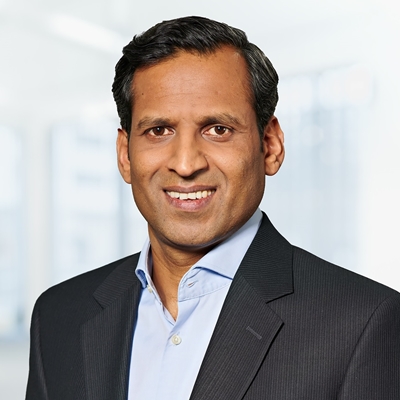 Shivaraja Gowda
Head of Business IT & Processes, ngena GmbH
Shiva is a Co-Lead for Business IT and Processes at ngena since February 2019, where he is in charge of running ngena's Business IT platform for its international alliance partners. Shiva joined the ngena team in early 2017 as Lead Enterprise Architect to roll out its business IT platform. Since then he has been working with ngena's technology and telecommunication partners to integrate their IT platforms with ngena's to ensure smooth and timely delivery of SD-WAN services. Prior to joining ngena, Shiva worked with Orga Systems/Redknee Inc., a leading vendor of customer care and billing solutions, where he helped the organization establish Consulting & Delivery Centres in Malaysia and India and delivered projects globally. Shiva holds Master's in Business Administration from Edinburgh Napier University and Bachelor's in Computer Science & Engineering from University BDT College of Engineering, Davangere.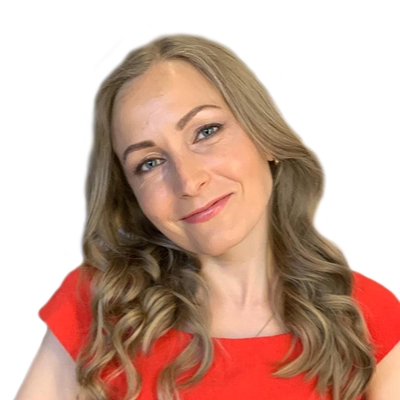 Ekaterina Kulakova
Head of OSS and Technical Analysis, OJSC MegaFon
Ekaterina has more than 10 years of experience in telecommunications, gained in various positions and areas of responsibility. She started as an engineer with MegaFon and has participated in the implementation of the network's biggest telco projects. Since 2018 she has been head of the division between the IT and telecom areas, covering OSS, technical analysis and special technological solutions such as implementation, integration and support for the full-cycle of DevOps OS systems, ML and AI development, and the exploitation of automation methodologies. IT and telecom experts working together in one department allows Megafon to raise the efficiency of managing technical requirements and lets the company focus on its telecommunications business goals.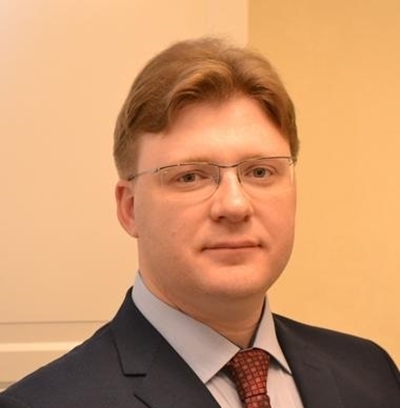 Konstantin Mazik
Head of Network Monitoring and Inventory Systems Department, OJSC MegaFon
Konstantin has 13 years of industry experience in telecommunications. He is responsible for the development and operation of OSS (Operation Support Systems) requiring 24/7 availability. He handles the DevOps-teams of systems: Field Service Manager (by Comarch), Network Resource Inventory, Fault Management, Enterprise Service Bus and other. Konstantin has also managed implementation projects for large IT systems connected with building the Megafon General Network Operations Center (GNOC). During his everyday duties he focuses on expanding the functions of trusted solutions, raising the operational efficiency of MegaFon's infrastructure sector, working with the latest IT technologies.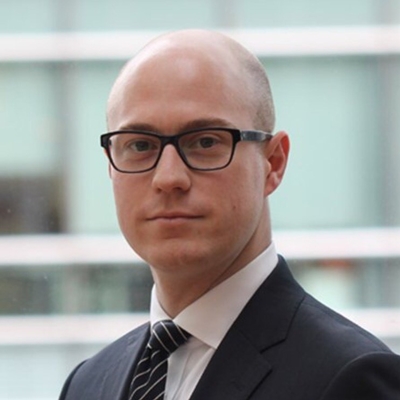 Jonathan Simpkins
Senior Manager Wealth & Asset Management, Ernst & Young LLP
• Jonathan has over 12 years experience in the financial services industry, focussed on Wealth Management, across UK and EMEIA. Prior to joining Ernst & Young he has worked with Accenture in their Wealth Management practice, and before that with Capco. He has experience leading client engagements relating to transformation, proposition development, client experience and service design. Jonathan is experienced in technology led transformation, from client through to core platform, including technology strategy, target operating model, client proposition, and channel optimisation.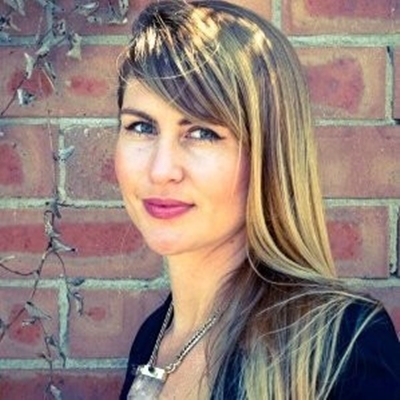 Kim Hardaker
Head of Etihad Guest at Etihad Airways
Kim is the Head of Etihad Guest, the award-winning loyalty programme of Etihad Airways. Prior to moving to Abu Dhabi, Kim worked for 13 years in Sydney, firstly in advertising agencies including Ogilvy & Mather and Holler for blue chip clients such as IBM, Heineken, Disney, and more recently in digital and user experience design at Qantas Loyalty. There she launched a number of award winning products and marketing activities built on delivering exceptional customer experience built on robust insights with innovative technologies and partners.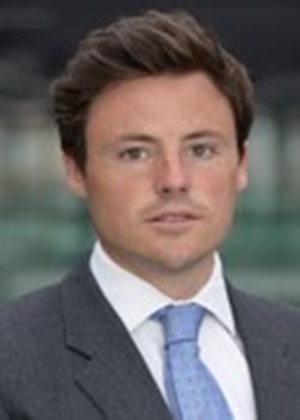 Christopher Calvocoressi
Manager Wealth and Asset Management, Ernst & Young LLP
Christopher has been at EY for 8 years where he has almost exclusively worked in the wealth management and private banking sectors in the UK and recently in the UAE. His experience includes delivery across the technology transformation lifecycle, where Christopher has led vendor selection processes and implementation programmes, as well as in M&A and target operating model design. Christopher also keeps a close eye on the rapidly evolving wealth management technology landscape.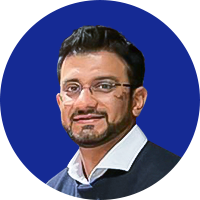 Suryaveer Singh
Head of Loyalty at ENOC
Over 12 years of corporate experience in banking, advertising, luxury retail and oil and gas Suryaveer has considerable experience in loyalty working for Al Tayer group and ENOC in building and structuring loyalty programs. Having been part of the Amber program in the GCC he launched various markets for brands like Bloomingdales, Jimmy Choo, Ermenegildo Zegna to name a few. Currently working with the Emirates National Oil Company he is responsible for setting up the first fuel rewards program in the region. An MBA from Amity business school he loves to travel and golf when we can.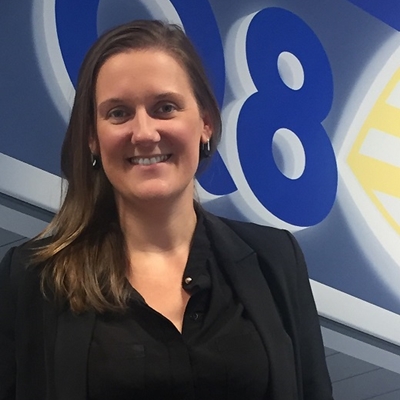 Ilse Caers
Retail Digital Manager – Q8 NWE
Ilse was active in IT consulting for 13 years, mainly focusing on large transformation engagements at clients in chemicals, high tech and the public sector. She joined Q8 NWE in 2016 as a Senior Project Manager, leading a number of strategic projects. Since 2018, Ilse is leading Q8 NWE's digital program. The launch of Q8 smiles in March 2019 was a first important milestone.
Nevine Baracat
Chef de service – Marketing relationnel et promotions
With more than 15 years of CRM experience under her belt, Nevine has built and led the CRM department at Société des alcools du Québec since the launch of the SAQ Inspire - their personalisation program. Her team is responsible for sending personalized 1:1 offers, content and emails to more than 2.1 Millions members, based on customer data insights and knowledge. She's also in charge of the brand and promotions, as well as any program improvements aimed at enhancing the customer experience.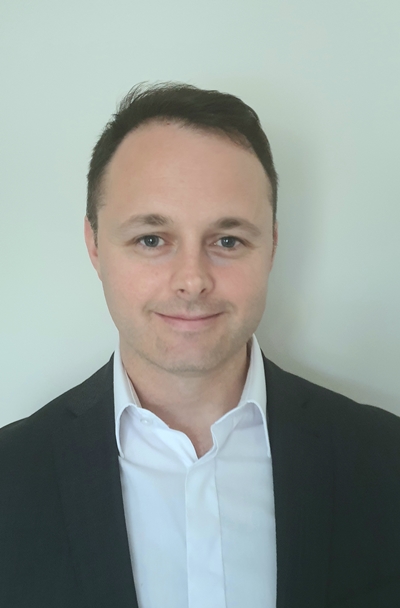 Dara Connolly
Business Data Analyst, Aer Lingus
Dara has over 10 years of experience in various analytical roles both in Ireland and Australia with a primary focus in aviation. He graduated from Trinity College Dublin with an Engineering Degree and has a Master's Degree in Management. Before joining Aer Lingus, he was Lead Data Analyst for Dublin Airport and was responsible for managing BI development projects. Dara is experienced in managing and providing executive level performance insight. By understanding and predicting business performance, Dara uses data to derive key insights that drive commercial decisions and strategy.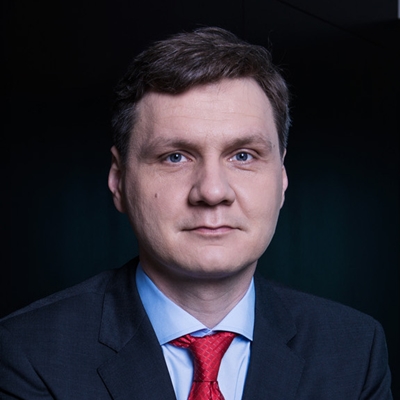 Andrzej Przewięźlikowski
Vice President, Director of Financial Services Division
Andrzej has an Engineering MBA and a Master's Degree in IT, he has been working at Comarch since 1998 – starting as a programmer and system designer. In 2003, he moved to the US where he worked as a solution manager – building BSS/OSS solutions for customers in both North and Latin America. Armed with the market knowledge he gathered during that period, he returned to Poland to work as product manager in the Telecommunications sector in the areas of real-time service control systems, business process management and self-service solutions. In 2005, he became a manager of Comarch's Strategic Research Center, where his main role was to create visions of new market areas and products, and coordinate Comarch's participation in research projects. Since 2006, he has also held the position of Chief Technology Officer of Comarch SA At the end of 2007, he decided to move closer to the business side of IT and joined the Loyalty & Airlines Systems group in Comarch – taking the position of Application Consulting Director and transformed the organization to offer a wider range of products. Since 2015 Director of Financial Services Division and Management Board Member Comarch SA.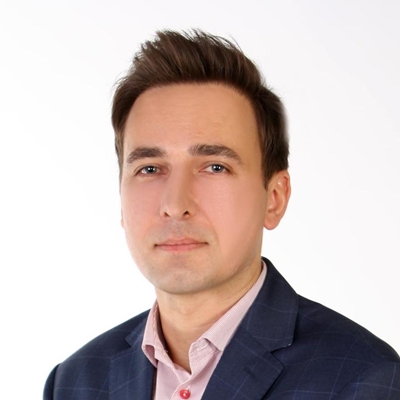 Tomasz Czech
Head of R&D, Comarch
Business Solution Manager responsible for development of AI-based products for financial services industries. Has 12 years of industry experience. He participated in the R&D projects and implementation of large IT systems in the areas of trading and wealth management, working for the financial institutions from around the world. On daily basis he focuses on expanding the product offer in the Comarch financial sector, working with the latest technologies such as machine learning, augmented reality or blockchain.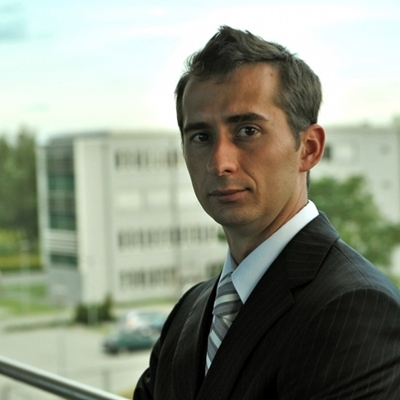 Bartosz Demczuk
Consulting Director, Middle East, Asia
Bartosz Demczuk who is a Master of Science in Economics (Specialization in International Relations) has been working at Comarch since 2007. Before joining Comarch he worked in Ahold as a project manager building the first EDI platform in Poland. He was also responsible for key company projects in areas of logistics, commerce and accounting. Having gained substantial retail background and business experience after 5 years he decided to join Comarch, where he became a Solution Manager responsible for EDI solution for corporate customers. In 2007 he decided to move to the Loyalty & Airlines Systems group in Comarch where he took the position of Senior Manager. He was responsible for building comprehensive loyalty solutions for customers from banking, retail, telco and petrol industry, mostly in the CEE, DACH and Russian market. Since 2013 he is a Business Unit Director responsible for Comarch Middle East.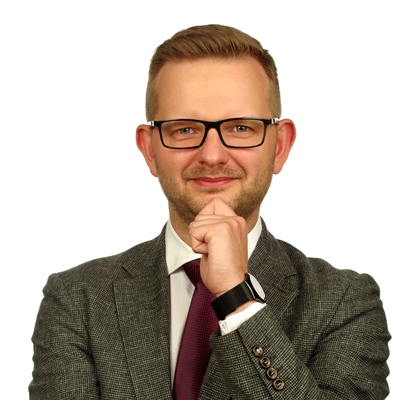 Szymon Uczciwek
Head of FSM Business Unit
Szymon's area of expertise covers field service and workforce management applications for telecoms, utilities, finance and asset management, the Internet of Things applications, and business and operation support systems for telecommunications. With his experience in mobile technologies and the Internet of Things he brings value-focused, measurable innovation to service provider processes.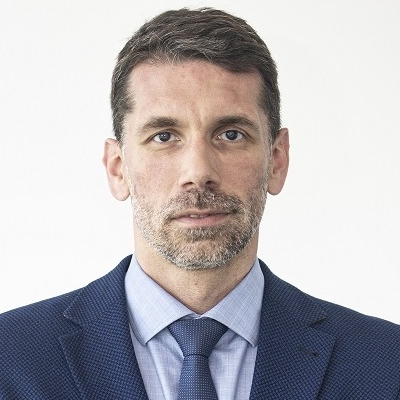 Radosław Kotewicz
Head of Comarch IoT Technical Pre-sales department
In the Comarch group for over 12 years, since 2016, he actively supports the development of products and solutions in the IoT area. Wide experience in the area of widely understood development of embedded systems from testing through design to project management. Member of the IoT Development Group at the Ministry of Digitization.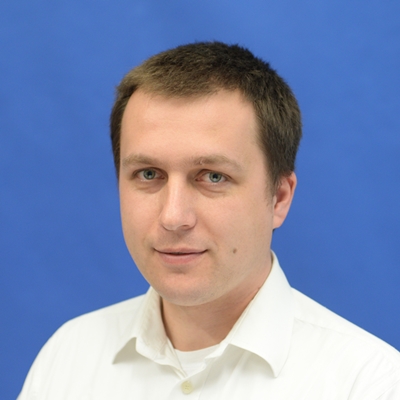 Michał Kaszuba
Business Solutions Manager at Comarch Technologies
Michał Kaszuba works in cyber security industry from nearly five years. Previously was working in media company as IT specialist responsible inter alia for business continuity in environment that requires 24/7 availability. Now in Comarch he is focused on providing well designed solutions from area of identity management, banking security, strong authentication, security audits and penetration testing.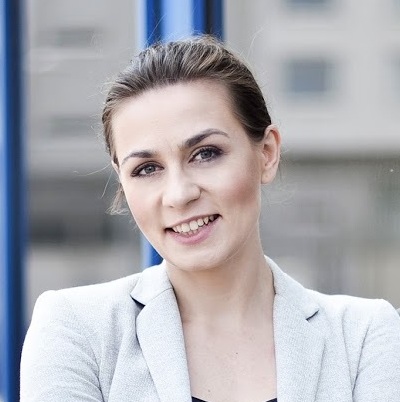 Małgorzata Moderacka
Product Manager Comarch Digital Insurance
Product Manager of Comarch Digital Insurance for 4 years, focused on expanding the insurance front-office solution with great user experience and omnichannel customer journey build in. On a daily basis she cooperates with the R&D team, UX specialists, implementation, consultants, account managers, marketing and analytics companies, which allows her to gain requirements and experiences from many different areas and business perspectives. Małgorzata has a Master's degree in Economics and Management. She completed Business Analyst postgraduate studies.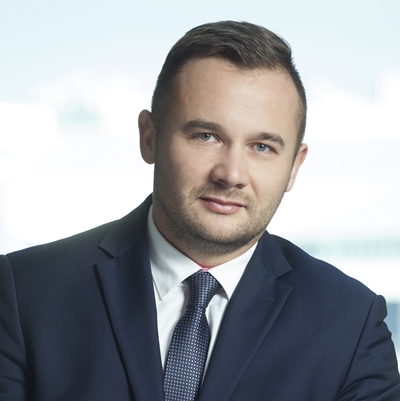 Przemyslaw (Prem) Drzymala
Executive Vice President of Global Sales EMEA, Financial Services Sector at Comarch
Przemyslaw (Prem) Drzymala is a Master of Science in Economics (Specialization in International Management) and has been working at Comarch since 2001 – starting as a Consultant in R&D Business Unit. He has been associated with Financial Services Sector since 2002 when he joined a team responsible for launching first Loan Origination system for Citi Group starting as an Consultant and then becoming a Project Manager. Delivering a successful project after 2 years he became a Head of Loan Origination Delivery Business Unit. Having gained substantial IT project management and banking experience after 2 years he decided to join Business Development Unit where he became a Sales Manager and then Sales Director. Since 2018 he is a EVP of Global Sales responsible for EMEA region.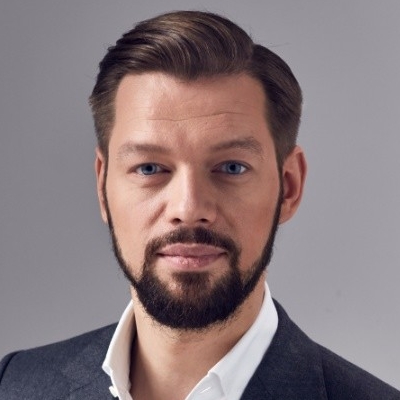 Michał Pawlik
Co-Founder and CEO of SMEO
Co-Founder and CEO of SMEO - an independent FinTech invoice factoring company providing flexible financing services for the small and medium enterprise sector. Before he founded SMEO in Jan 2017, he created Idea Money - the invoice finance business for Getin Holding in 2011, sold for over 170 million PLN three years later. Michal is also the creator of eFaktoring.pl, the first fully online invoice loan service for microenterprises and freelancers in Poland. He is actively committed to the FinTech industry growth and is an MBA lecturer at Warsaw University of Technology Business School.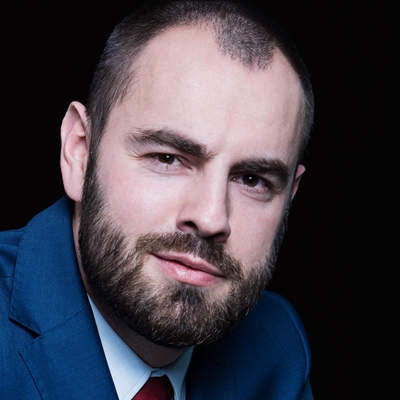 Marcin Dąbrowski
Director of the Telecommunications Business Unit
As Director of the Telecommunications Business Unit Marcin Dąbrowski is responsible for realizing Comarch's vision of providing the telecommunications market with high-quality, flexible solutions adjusted to customer needs and strategies. Marcin's role is focused on ensuring that projects delivered for Comarch's telecom customers worldwide are realized in a timely and professional manner. He is involved in identifying new business opportunities, bringing Comarch software and services to market and providing strategic insight to customers in the communications industry. Marcin graduated in Electronics and Telecommunications, as well as in Computer Science at the Krakow University Of Science and Technology. He started working in Comarch in 2003 as an OSS software developer. Shortly afterwards he was promoted to team leader, and in 2007 he got appointed Department Director in Comarch OSS Business Unit, comprised of over 40 people in OSS R&D and implementation. Three years later, in 2010, he took responsibility for the whole OSS Business Unit as its director, managing over 350 people responsible for the production, implementation and maintenance of Comarch OSS software and managed services. He has held the position of Comarch Telecommunications Business Unit Director since 2015.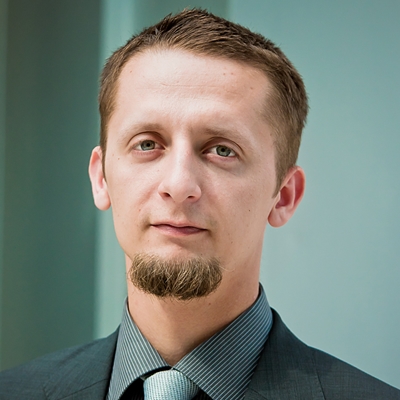 Wojciech Martyniak
M2M/IoT Product Manager
M2M/IoT Product Manager working last 13 years in Comarch, working before also as Senior Solution Manager for the whole IoT area, was a leading architect for Comarch M2M projects in Europe and Middle East, focused on new technologies, new services in the IoT world, connected world and also a convergent approach to m2m services which are composed not only of connectivity but also from devices and applications. Responsible also for partnerships in the IoT sector.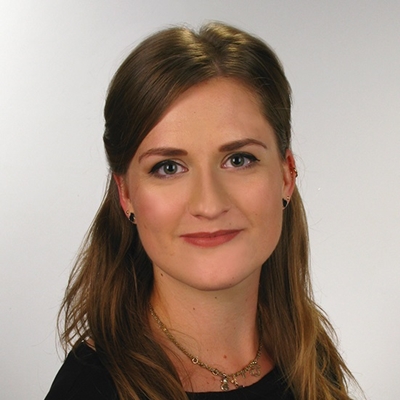 Aleksandra Lisińska
Product Manager CEE, Konsulting ERP
Product Manager responsible for the development of the Comarch cloud solutions, such as cloud storage and cloud backup. Before joining Comarch, she has been studying and working at the Grand Valley State University in the United States. Aleksandra holds a Master of Arts degree from the University of Applied Sciences in Muenster, Germany, a Master of Arts degree in International Business from Cracow University of Economics, Poland, as well as Master of Public Administration from the Grand Valley State University, USA. In her day-to-day work she focuses on the execution of high-level product strategy and is responsible for developing and implementing the business plans for her products.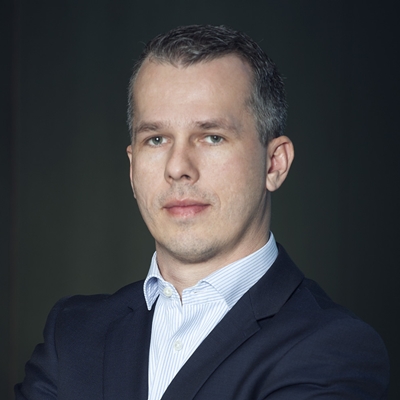 Sławomir Wójcik
Product Manager of Comarch Wealth Management platform
Slawomir Wojcik is a Product Manager of Comarch Wealth Management platform working in Comarch Financial Services sector. He graduated with a Master of Science degree in Finance & Insurance Mathematics from Wroclaw University of Technology. Slawomir has been working at Comarch for 14 years. In Comarch he is responsible for business architecture of the reporting platform, performance and risk analytic tool and investment advisory solution.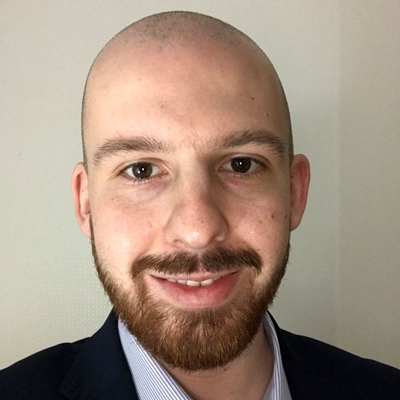 Łukasz Słoniewski
Consulting Director Europe, Comarch
Consulting Director at Comarch, for last 11 years helping the Clients to design the best loyalty proposition for their Clients with the use of latest available technology. Engaged in designing the business & IT solutions for loyalty programs of Ford, Auchan, BP, Coca-Cola and many others. Big fan of video games and thus a promoter of using gamification techniques within the loyalty and motivation schemes.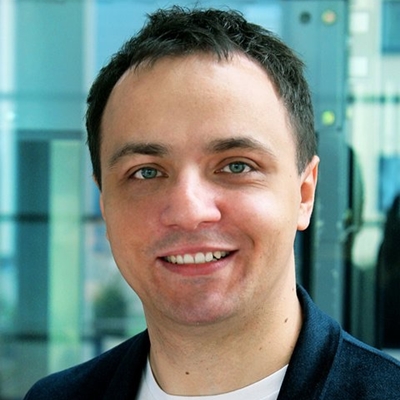 Bartosz Pampuch
Vice-President, Comarch Healthcare
Graduate of the University of Science and Technology (AGH) in Krakow. In 2005 he started working with Comarch Group as an Software Architect. Then, over the years, he became the Director of R&D Department. Since 2015 he has been the Vice-President of the Board of Comarch Healthcare and Director of e-Documentation Business Unit.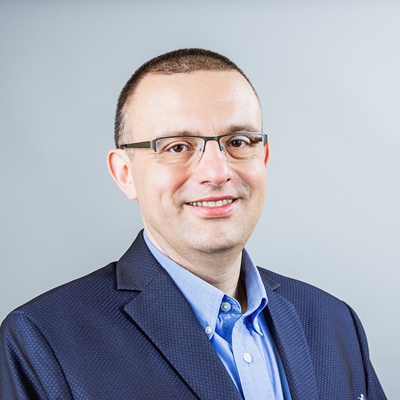 Kazimierz Cięciak
Consulting Director, Comarch Healthcare
Kazimierz Cięciak employed in Comarch Healthcare as Consulting Director, before as Business Solutions Consultant in telemedicine and healthcare. Previously 18 years worked in University Hospital in Krakow (occupying the following positions: acting head of the Centre for Commercial Activity and New Projects, Assets Management Department manager, Accounting Department manager, manager of the Inventory Accounting Division, expert at Department of Cost Register, manager of the Economic Analyses Department, manager of the Order Completion Department, Deputy President of the Tender Committee). He got his MA completed in the field of Finance and Banking, specialization: Public Finance. He also graduated from postgraduate studies in the field of Health Management. He was a member of Healthcare Non-Medical Staff Association. Author of publications "Application of RFID/RTLS system in University Hospital Krakow to assets identification". "Medical Equipment Identification System and Staffing Problem of Polish Hospitals – Opportunities and Perspectives", "Hospital logistics".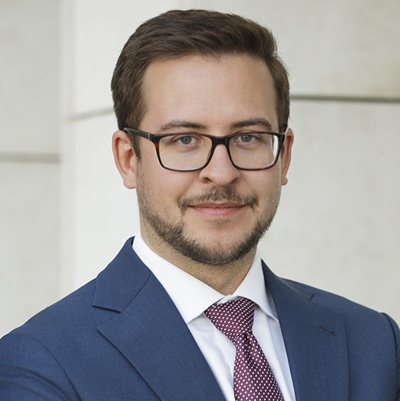 Maciej Sałata
Consulting Director, SME & Corporate Banking, Comarch
Consulting Director at Comarch (est. 1993), a provider of innovative software and IT services for financial institutions worldwide. Maciej has focused his career on helping banks drive innovation, explore new revenue opportunities, lower operating costs and improve user experience in the area of digital banking for corporate and SME customers. Having been in software development, project management and consulting for top banks, Maciej has acquired over 10 years of international experience in technology and business alike, which allow him to provide uniquely insightful solutions to problems faced by modern financial institutions.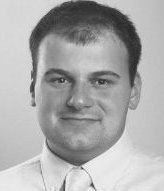 Piotr Kozłowski
VP Consulting, Airline/Travel Loyalty
Piotr Kozlowski is an airline/travel loyalty and marketing specialist. He graduated from the Jagiellonian University in Krakow with a master's degree in Business Management (major: tourism management). Furthermore, he completed an airline industry training at the International University of Applied Sciences Bad Honnef – Bonn. Moreover, he obtained a number of IATA professional certificates. He started his carrier in aviation in ground handling company at Krakow Airport. It has been followed by a number of assignments at Lufthansa Consulting GmbH in Cologne and Frankfurt/Main. Between 2009 and 2012 he has been working as an aviation development consultant for an airport start-up project in Poland and in April 2012 he became a Business Solution Manager at Comarch, where he was responsible for loyalty and CRM products for travel industry. Currently he is acting as Vice President of Consulting Division at Comarch – Services Sector, with the key focus on travel loyalty business. Additionally, he is an aviation management lecturer at the University of Information Technology and Management in Rzeszow, as well as the Jagiellonian University in Krakow.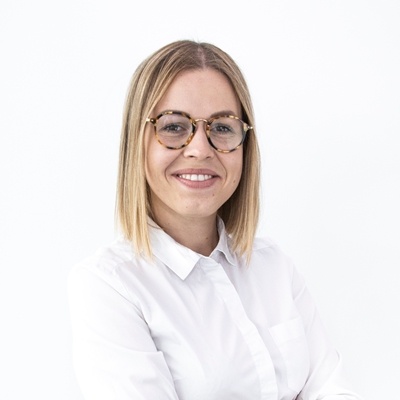 Monika Kukla
Business Solutions Consultant at Comarch Healthcare
Business Solutions Consultant in Comarch Healthcare focused on expanding e-health solutions in everyday life. Her purpose is to combine business and healthcare. Monika is e-health passionate. Monika has studied E-health and Telemedicine at The Artic Univesity of Norway, and she has a Master's degree in Public Health. In addition, she is educated in the area of finance and develops business skills Privately social activist and andventurer.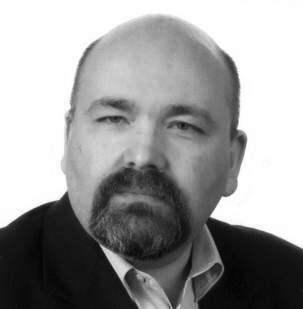 Rajmund Zieliński
IAA Product Manager
Having gained solid team-building and management skills in previous roles, Rajmund Zieliński brought his holistic approach to business analysis to Comarch. With a firm grounding in project implementation and transitioning and a sound understanding of the agile management philosophy, his economic and telecommunications industry expertise allow him to strike the best strategic balance that delivers on the aspirations of clients and the interests of his own organization.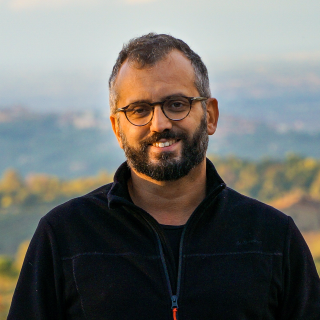 Paolo Scaramuzzino
Business Technology Strategist and Innovator
Passionate technology and innovation, turned a student's passion into a profession, playing and working in IT since 1996. I love helping people doing their job faster and better, by innovating. I drive the gears of the innovation mechanism: People, Programme and Change management to maximize the output of services and infrastructure provisioning keeping the IS&T aligned to company's goals and evolving technologies.
Kraków

Comarch HeadquartersUl. Michała Życzkowskiego 29
No results found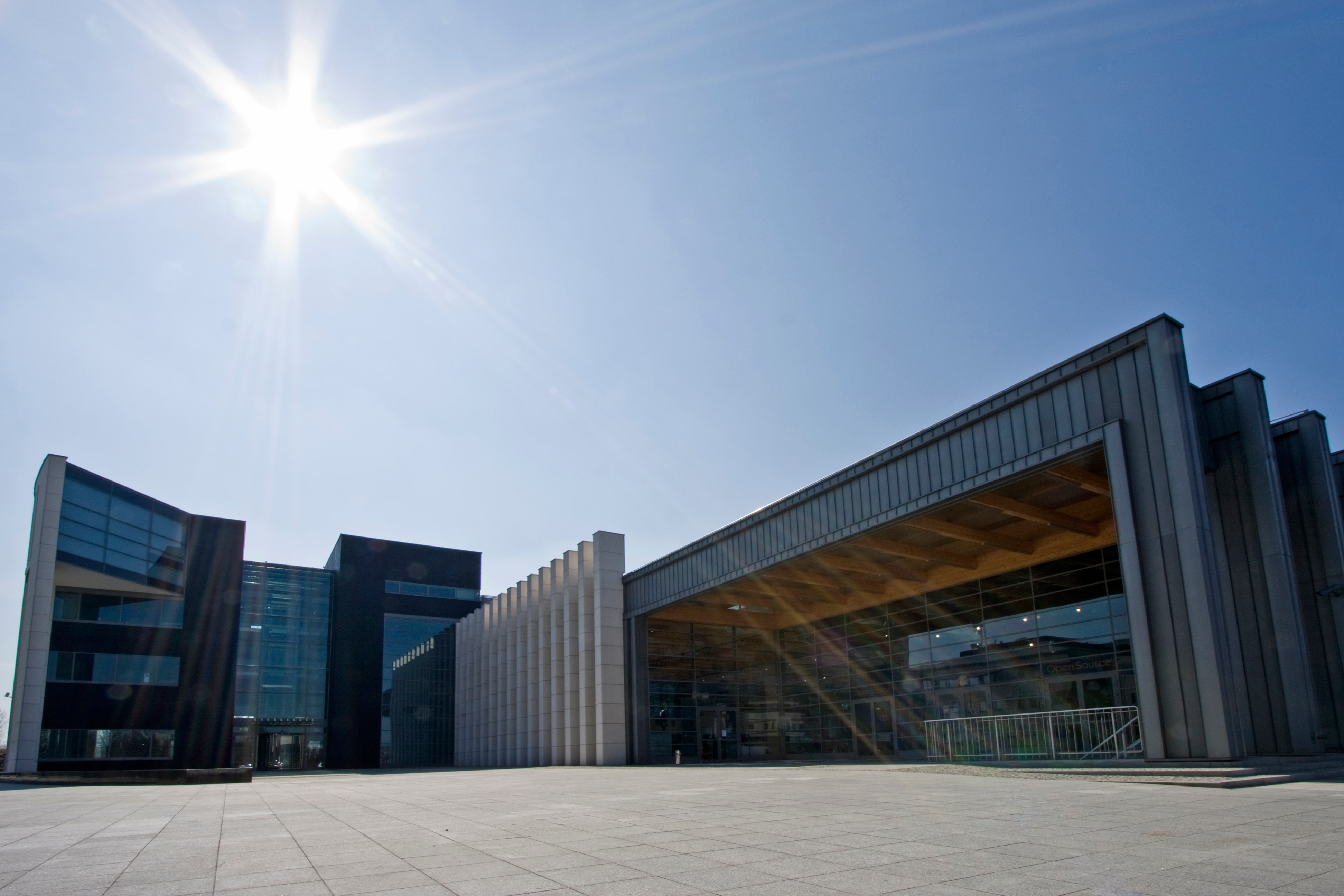 Kraków

Comarch HeadquartersUl. Michała Życzkowskiego 29

<![CDATA[ XXXXXXXXXXXXXXX ]]>